Our Producers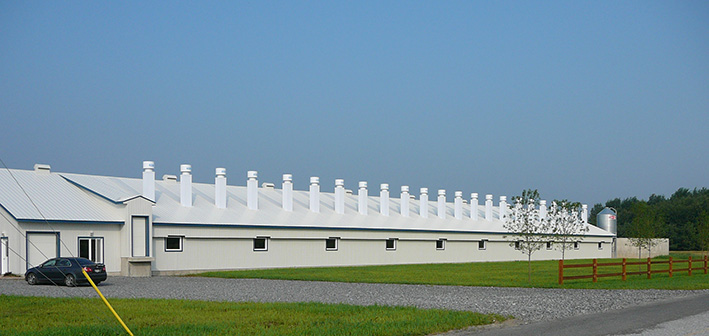 Montpak International is proud to associate itself with livestock suppliers that have been family-run operations for many generations. They are experts in their field and passionate about what they do and committed to providing a safe, clean and healthy environment designed to produce high quality veal and lamb products in an ethical and humane manner. They understand that a clean environment along with a nutritious diet and tender care will produce healthy animals. In turn those animals produce a better food product. Montpak International veal and lamb products have become a menu favourite with chefs and consumers around the world.
| | | |
| --- | --- | --- |
| | | Our producers take advantage of modern technology and equipment to help provide a safe environment for animals and protect the natural environment as well. They also employ waste management systems and best farming practices that not only maintain good animal health but also prevent degradation of water, soil and air quality, thus protecting public health and the environment for future generations. |
| | |
| --- | --- |
| | Delimax, one of our livestock partners, in collaboration with their team of research and development, is always up-to-date on modern technology and production practices to ensure continuous improvement in livestock husbandry practices, animal health programs and management systems. Professionals in the field, in collaboration with veterinarians, oversee the site to ensure all aspects of health care and animal welfare are respected. |
Délimax is recognized as a leader and innovator in the field of specialized livestock production of veal and lamb in North America. Délimax manages its own farms and contracts with family farms who share in our mission to provide top level quality assurance in order to ensure a final product of the highest quality. Délimax has built its reputation for excellence by engaging qualified experts (farmers, agronomists, veterinarians, technologists and scientists) in order to attain and maintain the highest standards — from procurement and raising to housing and transportation.

In collaboration with qualified experts, Délimax continuously excels in improving all aspects of production with ongoing innovations in technology and equipment and takes a modern approach to personalized care practices that ensure humane livestock treatment and consistent quality. Optimizing performance, improving knowledge and animal welfare are all part of the continuing efforts put forth by its technical experts, and research and development teams.